Ballistics Series
Training of Special Forces, Close Combat, SWAT and similar security groups requires the safest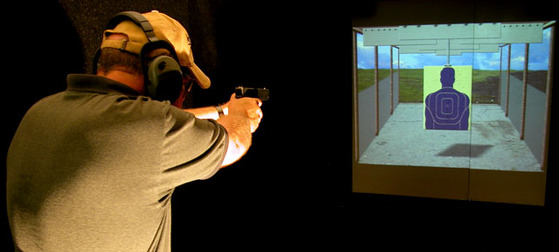 facilities possible. G-Flex™ SRP products provide the live fire ricochet and sound attenuation properties trusted by many contractors and public agencies. The SRP is molded to specific densities and dimensions to the user specification. While our standard products are most frequently specified, we have capability to manufacture to custom requirements.
Our G-Flex™ rubber ballistic series includes tiles, panels, and sealed surface options to meet your needs. For maximum safety, durability, and versatility, G-Flex™ is the ideal choice.
Rubber Ballistic Tiles, Panels, and Blocks Sealed Surface Solutions
A versatile option when safety is paramount, used in military, police organizations, and security force training facilities throughout the world.

An exceptionally safe surface for reducing the dangers of ricochet, absorbing projectile impact, and blast suppression.
A choice of rubber ballistic tiles and panels in our basic series or a sealed surface for easy powder and lead abatement.

Some Notable Installations
US Army - Ft. Bragg • West Point Military Academy • DIA Maryland • US Coast Guard • CIA • FBI Quantico • State Law Enforcement of Massachusetts • Jet Propulsion Lab - NASA • Cook County Law Enforcement • Navy Special Warfare Training - Afghanistan • US Army - Aberdeen, MD • US Border Patrol - Texas, Arizona, West Virgina • Homeland Security • NSFTC • Florida • Special Forces Training - Jordan • Special Forces Training - Cairo, Egypt • US Naval Station - Mayport, FL • Turkey Special Police Training Facility • Department of Defense • Gauntanamo, Cuba • UAE Palace Police Range • Abu Dhabi • UAE Police - Al Ain • Tariff • Canada RCP • Ft. McClellan • Ft. Wood • Pittsburgh Air Base • US Navy - Pearl • US Navy Seals - Oahu • Special Protection Group - New Delhi, India • National Guard Training Facility - Riyadh, Saudi Arabia • Bahrain National Guard • Portable Range Systems - Afghanistan • numerous other classified locations both in the USA and abroad.